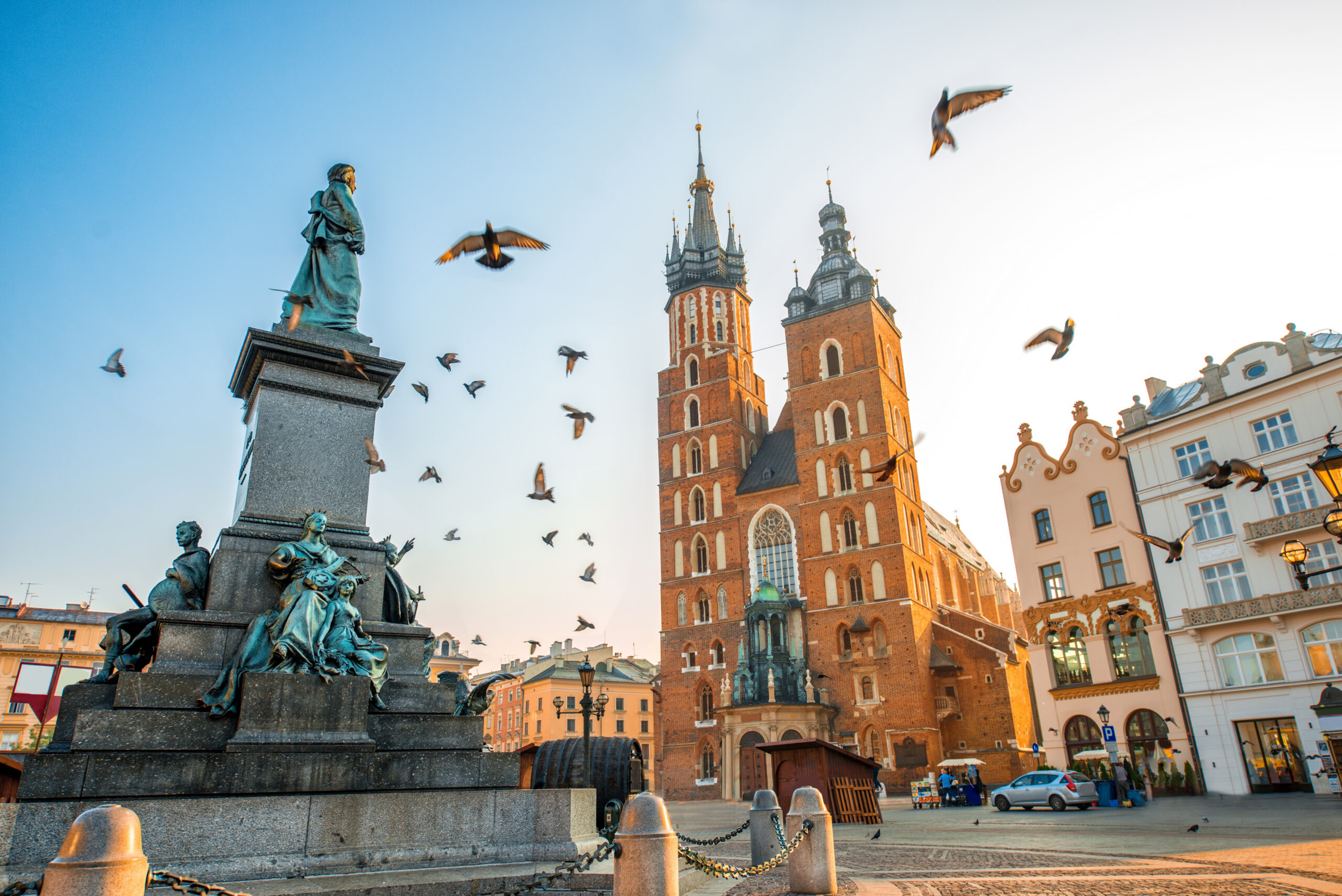 Poland is one of the most attractive countries in terms of trade and foreign investments. International reports highlight the economic and political stability of Poland, educated and competent human capital and a large domestic market. In times of global economic crisis Poland has strengthened its position, not only in the region of Central and Eastern Europe but also all over the continent. Foreign investors willingly invest their capital in Poland treating it as a safe haven in times of economic instability. Tourists, in turn, are enchanted by Polish hospitality and friendliness, Poland's cultural heritage and the country's natural landscape.
Poland's 38-million strong consumer market is one of the biggest in Europe. The country's favourable location, in the centre of Europe, where the main communication routes intersect, makes it possible to export goods to all European countries and thus reach over 500 million consumers. Poland's major trade partners are, among others, Germany, Russia, China, France, the UK, Italy, Hungary, Ukraine and Spain.

Well-educated Polish economists, engineers, IT specialists and scientists are highly sought-after and appreciated employees who find employment in IT companies, R&D centres and scientific institutes. Every year, the number of graduates of Polish universities increase, including faculties useful in high-tech industries.

The country's sustainable development has much to do with the its solid economic foundations. The global economic crisis has not harmed Poland, which is the only country in Europe to have avoided a recession, and additionally has developed at the highest rate on the continent. Assessment of the investment climate for foreign entrepreneurs every year is getting better. All the factors together with the country's international safety and stability guaranteed by Poland's membership in NATO and the EU make Poland a credible and important business partner for foreign investors. Among the most important challenges to be faced by the country in the foreseeable future there are issues connected with the adoption of the single European currency and all criteria which the country has to meet in order to enter the euro zone.

Poland is an attractive destination for foreign investors – Poland ranks 33rd out of 190 in the Doing Business ranking. In addition, the capital of Poland, Warsaw, won 3rd place among European business-friendly cities in the latest ranking published by fDi Intelligence, ahead of metropolises such as Berlin, Stockholm, or Copenhagen. In the latest Transparency International Corruption Perception Index, Poland had the score of 60/100. This gives it 36th position among 180 countries included in the ranking. The perception of Poland's transparency is closer to European high-scoring economies like Sweden or Denmark than to CEE countries such as Hungary, Romania, or Croatia. This means that the Polish regulatory environment is far more similar to the ones present in Europe's highest performing economies.

The country offers a wide range of attractive investment incentives. In order to better address business expectations, in 2018 the Polish Parliament introduced the New Investment Support Act. By way of this new regulation, nearly all of Poland now constitutes a single investment zone in which companies can benefit from tax advantages in form of Corporate Income Tax (CIT) or Personal Income Tax (PIT) exemption for a period of 10, 12, or 15 years after fulfilling certain location-dependent conditions. In addition, in 2019, the program of supporting investments of significant importance for the Polish economy was amended. According to the new program, investors will be able to apply for support in the form of a cash grant for creating new jobs and investment costs.

After business hours, Poland offers many tourist and sporting opportunities. The diversity of landscape and natural wealth, together with the wide range of recreation forms ranging from sea sports through lake sailing, skiing and mountain climbing attract tourists from all over the world. Recreational tourist opportunities may effectively be complemented with elements of Poland's rich cultural heritage and history.
Read more